Watch Video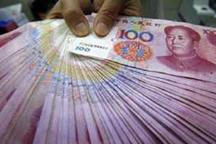 Play Video
The Bank of Thailand has announced plans to diversify its foreign exchange reserve by adding the Chinese yuan to their holdings. With an allocation of less than one percent, it is an expected transition for Thailand as China's influence grows stronger in the region.
Many say it's an inevitable and expected transition.
Although currently standing at less than 1% percent, the Bank of Thailand has begun to add the Chinese Yuan into its Foreign Exchange Reserve. Following the footsteps of Nigeria, Thailand is now the second country to announce this diversification, with more countries believed to follow.
Professor Somjai Phagaphasvivat from Political and Economic Analysit, Thammasat university, said: "China now becomes the 2nd largest in terms of GDP in the world. So the influence of China could be parallel with the expansion of use of Yuan. Because the more you trade with the country, the more powerful your currency".
Off the heals of a global financial crisis that resulted in the weakening of the US dollar and an unstable US economy, Thailand as well as other ASEAN countries are looking into limiting their reliance on the west and shift their focus to regional alternatives.
Reporter: "For years, the US dollar has been the dominate global currency. But as trade with China grows the need to use the Yuan is steadily increasing especially within ASEAN regions."
Another major theme surrounding China's currency this year has been the rapid development and "internationalizing" Yuan which many see as a key move toward truly opening its domestic markets to foreign investors.
Dr. Atchaka Brimble, secretary general of Board of Investment in Thailand, said: "Importance of Asia, especially China within Asia will become stronger. And of course the Yuan currency will become more and more important."
Since the China-ASEAN free trade zone has been in effect, regional economic integration in Asia has boomed. For Thailand, China has become a key trade partner with the largest single market, buying around $40 billion worth of goods in 2010. The Thai government has forecast that the value of exports to China could double within the next three years.
Professor Somjai Phagaphasvivat said: "The next is the decade of what we call Asia Pacific with East Asia, so including China and Asian countries. This is what we call a growth area. So this is a natural trend of what we are experiencing now and will be growing in the future."
According to the Bank of Thailand, Thai foreign exchange reserves stands at $179 billion in total international reserves. With the Yuan only at a mere 1%, many are expecting to see an increase with China's economic stability and close economic ties with Thailand.
Editor:Zhang Rui |Source: CNTV.CN