Watch Video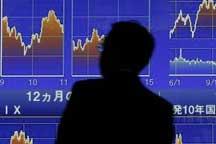 Play Video
Driving sentiment will be prospects for ACTION from European leaders ahead of that summit, expectations for moderating Chinese inflation and what that means for policy here, and several central bank decisions thrown into the mix.
Asian traders will have their eyes firmly on Europe ahead of a key meeting of euro zone leaders on December 9. The make-or-break gathering is taking place as Asian markets start to shown signs of life after a tough November. A major factor behind this December bounce has been China's decision to ease the amount of cash banks must hold on reserve.
To some analysts, that suggests a slowdown in CPI data due out this week. Inflation has of course been the principal driver behind China's policy for most of this year. But JP Morgan's Geoff Lewis says it's no longer the focus.
Geoff Lewis, head of Investment Services, JP Morgan, said, "Inflation has peaked, it's going to be less of factor going forward, and there will be scope for more monetary easing as time goes by, particularly with some help now from lower commodity prices and maybe even the oil price coming down, so the situation now is a lot more favorable now in terms of the short term inflation outlook for China.. The PBOC will take advantage of that."
Slowing commodity prices and a weak macro environment are setting the stage for easing from Australia's central bank.. with money markets near certain that the RBA will cut rates by 25 basis points. But we may see a neutral stance from South Korea, which has seen sticky inflation despite slowing growth, and Indonesia, which already slashed rates by 75 basis points in the past two months.
The RBNZ is expected to stand pat as well. Also in the week ahead: a health check on Japan's economy, with bank lending and machinery orders among the data due out. And capital markets in Hong Kong will be buzzing, with pricing expected for jeweller Chow Tai Fook and insurer New China Life. Their IPOs expected to raise about 5 billion dollars despite volatile market conditions.
Editor:Liu Fang |Source: CNTV.CN