Watch Video
Play Video
Starting today, we bring you our special series on the 10th anniversary of China's entry into the WTO. Access to world trade and the wider international business scene that came with it brought a sea of change to China and the world.
The banking industry has seen some of the greatest changes. In the ten years since, total assets held by foreign banks in China has tripled. We begin by taking a look at the changes WTO access has brought to Chinese finance.
A woman walks past an HSBC outlet in Shanghai in this July 1, 2006 photo. A new
banking regulation says Foreign banks operating in China will have to incorporate
within the country to offer bank cards and mass-market banking services in yuan from
December 11.
Until the end of the 1990s, foreign banks were pretty much on the outside looking in to the Chinese market. Most were only allowed to operate limited businesses as representative offices, hardly banks at all.
Melvin Teo, CEO of DBS Bank China said: "I think before China actually became part of the WTO, we were only able to operate within limited business niche. We can only do trade finance, foreign direct investment, mainly in the foreign currencies. So we couldn't do individual business, we couldn't do local currency business. "
But the year 2006, 5 year after China joined the WTO, was a watershed for the international banks. They were finally allowed to be locally incorporated, fully opening the door to the Chinese market.
Fredrick Hahnel, general manager of SEB Shanghai Branch said: "After 5 years in 2006, foreign banks can incorporate in China to set up subsidiaries fully owned by foreign banks. In our business, primarily as a branch, the big difference is that we can do business in RMB. "
Melvin Teo said: "I think the biggest change is that today, all the foreign banks have so-called 'local citizen treatment'. We could do local currency business, we could actually bank with local companies, central SOEs. So it's actually equal treatment we feel between the foreign banks and Chinese banks. And that's actually a very very dramatic change."
Given the strong commercial networks of Chinese banks, foreign banks had to search for niche markets to take a stake in the country. And they found it, with their competitiveness in high-end businesses such as international trade settlement and asset management for the wealthy.
Xu Mingqi, department chief of Shanghai Academy of Social Sciences said: "For example, Bank of China used to dominate the international trade settlement nationwide. However, now many multinational companies or even big domestic companies have turned to foreign banks. Also, foreign banks have the obvious advantages at the assets management for extremely wealthy people. "
A recent report by accounting firm KPMG showed the average after-tax profit of foreign banks in China jumped 24% last year. Among the brighter spots, Hang Seng Bank posted a 140 percent profit growth. While the foreign banks were profiting, of course, the opening of the China market led Chinese banks to learn from their foreign counterparts.
Xu Mingqi said: "We see great changes in the Chinese banks. Their services are much better now and they are providing more and more services. The foreign banks brought technological innovation in with them. The same has been true with new financial products."
So WTO membership has been at the heart of banking upgrades all over China, from credit cards to better customer service. And of course the foreign banks have been profiting from it all as well. In fact, they are now hoping the government will allow them to open even more local branches in China, to keep up with their newly improved domestic competitors.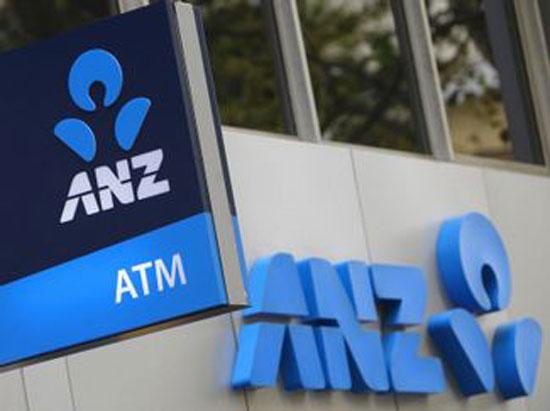 ANZ Banking Group has become the second foreign bank in China authorised to trade
gold futures.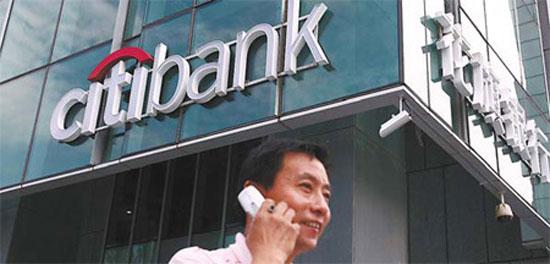 Until the end of the 1990s, foreign banks were pretty much on the outside looking in
to the Chinese market.
Related stories
Editor:Zhang Rui |Source: CNTV.CN