Watch Video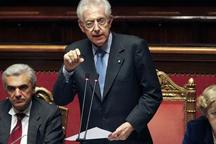 Play Video
In a sign that the fate of all 17 eurozone nations are intricately linked, Dutch Prime Minister Mark Rutte met with Italian Prime Minister Mario Monti today.
Following the meeting, Rutte and Monti spoke about efforts being made to save the euro, including an austerity package for Italy announced by Monti on Sunday night.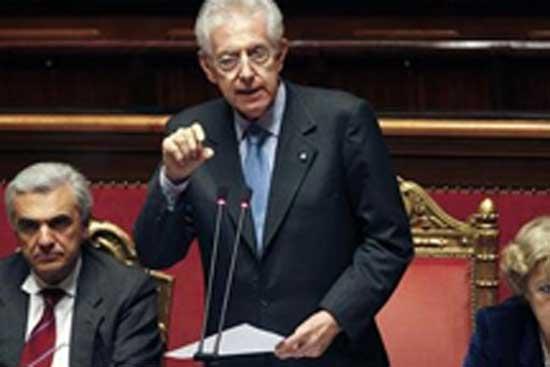 Italian Prime Minister Mario Monti (C) gestures during his speech at the Senate in
Rome December 5, 2011.
The measures are to be approved by the Italian parliament on Monday, and include what Monti called immediate cuts to the costs of maintaining Italy's bulky political class as well as significant measures to fight tax evasion.
Meanwhile in Paris, the Organization for Economic Cooperation and Development (OECD) was meeting to discuss and understand how regional policies can contribute to aggregate performance in the wake of the financial crisis.
Editor:Zhang Rui |Source: CNTV.CN