Watch Video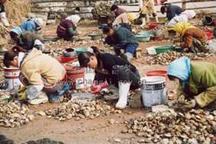 Play Video
China's economic boom has been, in large part, thanks to its plentiful population of workers. But in recent years, as wages rise, workers have been harder to find. But a paper published by the Chinese Academy of Social Sciences notes the worker shortage does not mean China's competitive advantage is gone. By improving productivity and relying less on labour alone, China can still maintain its competitive edge in the global trade arena.
The paper points out that in the next 10 years, there will be eight million people transferred from rural areas into the industrial sector every year. That will lower China's agricultural labour force to 14 percent, reaching the level of more developed countries.
At the end of 2010, China's per capita GDP was 4,300 U.S. dollars. According to the paper's analysis, this figure will be over six thousand U.S. dollars by 2015 and doubled to 12 thousand in 2020.
The paper underscores that China needs to reduce its rural labor force rate gradually, to cope with its industry's structural adjustment and allocate resources effectively.
Related stories
Editor:Zhang Rui |Source: CNTV.CN