Watch Video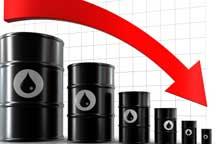 Play Video
Crude oil price has seen its worst drop since September, as the OPEC agreed to raise its production output ceiling for the first time in 3 years.
The decline also comes as the worsening European debt crisis pushes the euro to an 11-month-low against the dollar. More production is seen as fatal to the already suffering crude prices.
For the first time in three years the world's leading oil producing nations have reached an output agreement, but not without a warning. The Organization of Petroleum Exporting Countries, or OPEC, set its official output target at 30 million barrels a day, but representatives are clearly concerned.
OPEC Spokeswoman Angela Agoawike said, "The Conference further observed that downside risks facing the global economy continue to include: the sovereign debt crisis in the euro zone; persistently high unemployment in the advanced economies, and inflation risk in the emerging economies."
Those fears seemed to grab oil traders in New York, where oil prices tumbled more than $5, closing at a five-week low below $95 a barrel. That's in stark contrast to one day earlier, when worries about a possible disruption of Iranian supplies sparked a rally.
Iranian oil minister and current OPEC President Rostam Qasemi addressed that concern in a press conference.
Rostam Qasemi said, "First of all we are not concerned that Iran's crude oil will be sanctioned or embargoed."
Some OPEC members said they were happy with current prices and believe oil markets are well supplied. But there's a loophole for the Saudis who want to boost output to lower prices. The output agreement is not for individual producers, but for OPEC as a whole, and that leaves room for Saudi Arabia to pump more oil to the world market.
Editor:Liu Fang |Source: CNTV.CN