Watch Video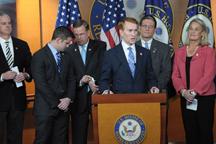 Play Video
With just five days till Christmas, a two-month extension of the expiring payroll tax cut is on its way through both the House and Senate, preventing an automatic tax increase for 160 million workers on January the first, and giving Republicans and Democrats until the end of February to negotiate an extension to the end of 2012.
The waiting game in Washington over the extension of a payroll tax cut could spell trouble for the already fragile U.S. economic recovery.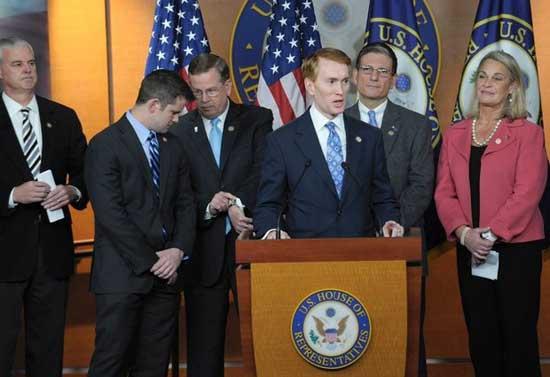 Steve Womack, Adam Kinzinger, Rich Nugent, James Lankford, Joe Heck, Ann Marie
Buerkle.
The U.S. Senate agreed to a two-month extension of a payroll tax holiday which expires at the end of the year, but the Republican led House wants a full-year extension, saying it will give job creators greater confidence to hire.
But it's the consumer and what the resumption of the tax could do to spending that has economists, like Moody's Analytics' Mark Zandi, on edge. He said: "It's worth about half a percentage point to 2012 GDP growth, so if we get the extension the economy grows 2-1/2 percent, if that is not extended then growth will be closer to 2 (percent) but most of the damage will be done very early in the year when the tax increase actually occurs. So Q1, Q2, that's when the economy will be most vulnerable to what's going on in Europe, the foreclosure crisis; I do think recession odds will rise quite significantly early next year if it is not extended."
According to Zandi, the longer extension wanted by the House would put about $120 billion in consumer spending back into the economy and remove one more political overhang on the tepid recovery.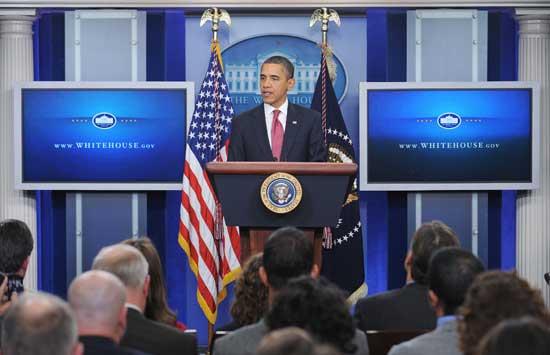 US President Barack Obama speaks on payroll tax cuts in the Brady Briefing of the
White House in Washington, DC.
Related stories
Editor:Zhang Rui |Source: CNTV.CN