Watch Video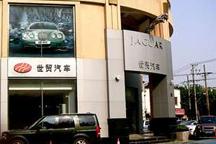 Play Video
Restrictions on auto sales have dampened the bottom line for many car dealers in China. Some in Shanghai are offering big year end promotion packages to lure in customers in a last ditch effort to make up for low sales volumes so far this year.
Auto dealers in Shanghai are offering waivers of purchase taxes, free insurance and extended warranty services as promotions. Consumers can save up to 10 thousand yuan per deal.
One car buyer said: "Price is the most important element for me. This is what I could afford. I wouldn't buy if the price were higher. "
Yu Yin, sales from Shanghai Guansong Auto Sales Company said: "We've seen more customers sign deals now than in the previous two months."
Some domestic manufacturers are even offering cash discounts. In August, the government raised the requirements for reduced-emission cars. That led to a fall in domestically-made car sales, and manufacturers have had to cut prices to lure customers.
One consumer said: "I recently bought this car for 104 thousand yuan, and now they've lowered the price again. Now it's 5,000 thousand yuan less."
Insiders say the auto market has been gloomy all year. Although sales will surpass last year's, year-on-year growth will drop from 32% to under 5%. It's expected that 2011 will see the lowest growth in Chinese auto sales for the past 10 years.
Editor:Zhang Rui |Source: CNTV.CN