Watch Video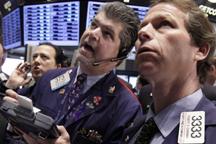 Play Video
US equities posted a broad based decline on Wednesday. All three major US indices dropped more than 1 percent. Yesterday's losses lessen the chance that the Dow, S-and-P and the NASDAQ will end the year in positive territory.
US stocks fell on Wednesday as the Standard & Poor's 500 erased its gains for the year. Investors are shifting their focus to what is expected to be a difficult start to 2012. Much of that concern is focused on Europe's debt crisis and the impact of Europe's recession on the emerging US economic recovery.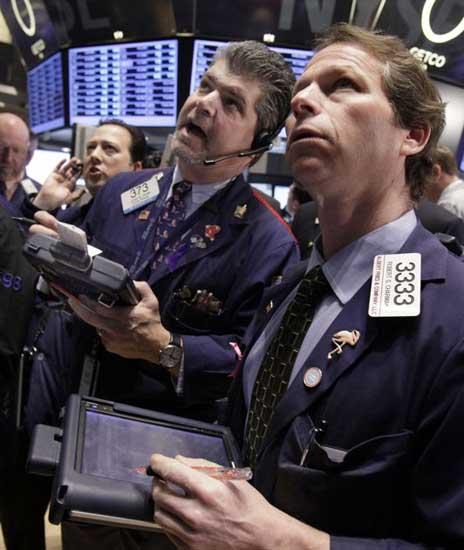 In this Dec. 20, 2011 file photo, traders John Panin, center, and Robert Charmay,
right, work on the floor of the New York Stock Exchange.
Mark Vitner, managering director & senior economist of Wells Fargo said: "This was the year that Europe has had to come to grips with their own budget issues and they are quite serious and quite immediate and while they came to grips it in 2011. 2012 is really when the rubber is going to meet the road."
The euro hit a fresh 11-month low against the dollar on Wednesday. The drop came just one day ahead of an important auction of long-dated Italian debt.
Crude oil prices fell back on Wednesday, falling below $100 a barrel on US military reassurances Iran would not be allowed to block a key oil shipping route.
And as Americans hit the road to head home for Christmas- MasterCard reports retail gasoline demand rose nearly 8 percent. But at an average $3.23 a gallon, gas was 4 cents cheaper than the previous week.
For retailers, the Christmas spirit continued even after the holiday. According to ShopperTrak, spending was up more than 25 percent on December 26th. That comes on top of a rise of close to 15 percent for the week ending December 24th.
Fewer companies plan to hire full time employees next year. CareerBuilder's Annual Job Forecast found just 23 percent of employers will add to their permanent headcount- down slightly from 24 percent in 2011.
Turning to the markets: the major US indexes took a step back on Wednesday in a light volume session.
Editor:Zhang Rui |Source: CNTV.CN