Watch Video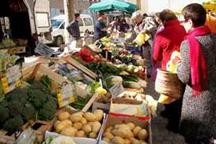 Play Video
Europe's second largest economy, France, has seen a raft of new year price rises as it struggles to rein in its debt and impose new austerity measures.
Gaz de France, one of the country's largest energy giants, has increased prices by 4.4 per cent, while state-owned train operator S-N-C-F says ticket prices for inter-regional train and high-speed train services have increased by 3.2 percent.
Other transport costs including taxi fares are rising by 3.7 per cent. The rate of value added tax rate is rising from 5.5 per cent to 7 per cent, which adds to the cost of many goods in shops, and restaurants.
Apart from VAT, France has also begun to tax fizzy soft drinks, leading to their price rising by more than a third. The "soda tax" is expected to bring the government an extra 280 million euros this year.
Editor:Zhang Rui |Source: CNTV.CN