Watch Video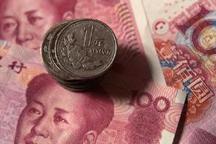 Play Video
In the past year, China has rolled out a slew of policies, such as the RQFII scheme, to push RMB internationalization. Hong Kong's Treasury says 2011 was a year of harvest in policy breakthroughs, all of which makes it more flexible for offshore RMB investment in the Mainland.
Professor Chan Ka Keung, Secretary of Financial Services and the Treasury says it will be a gradual process for the RMB to link more closely to the global monetary market. He notes, it's important to balance progress and risk. He also says he has confidence in financial security issues during the process of RMB internationalization.
Professor Chan Ka Keung, secretary of Financial Services & the Treasury said: "To Hong Kong, a year of harvest means breakthroughs in policies. They opened the gate for offshore RMB flow back to the Mainland, and cleared obstacles. We can see flexibility in market operation. Sometimes one policy can clear ways for the market to find many ways to develop."
Experts say the fact that offshore RMB policies attract so much attention from the global market, indicates a huge demand for the RMB to go international.
Qu Hongbin, chief economist of HSBC said: "The Hong Kong market, and cross-national financial institutes, all responded strongly to RMB internationalization policies. It means the market has huge demand for RMB internationalization, and now is the right time for it."
The policy breakthrough has resulted in a sharp surge in RMB-denominated trade settlements. By the end of last year, RMB deposits in Hong Kong reached some 618 billion yuan, double the amount at the beginning of 2011.
Editor:Zhang Rui |Source: CNTV.CN