Watch Video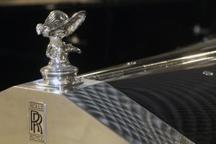 Play Video
Most of the world's major car makers are putting on a show in Detroit, but there's one notable player missing. Rolls-Royce - synonymous with British luxury, but actually owned by Germany's BWM, is turning on the charm halfway across the world, right here in China. Rolls-Royce announced earlier this week that China has now overtaken the U.S., to become its biggest market in 2011.
Rolls Royce: a beautiful car, a British icon. And now a Chinese sensation. The country has become the biggest and most important market for the world's premier luxury automaker.
And it's no surprise.
But can Rolls Royce keep growing at that rate? The automaker's CEO Torsten Muller-Otvos says that may prove difficult.
Torsten Muller-Otvos said: "We have seen over the past quite excellent rates and growth figures. So I truly expect growth but probably not in that explosive manner anymore how it was in the last couple years. But the market is still welled for a lot of potential for Rolls Royce."
Just because the economy is pumping along in China, though, doesn't mean the country should take the Rolls sales crown for granted
Torsten Muller-Otvos said: "I think we're going to see also on-going growth here in the Asian markets, but I'm also confident on what happens in the North American market. Also currently, and when you look back over the last couple weeks, encouraging signals, unemployment rate down, house market much more improving. That is always a good indication that the economy should pick up."
Rolls Royce says that if the U.S. economic recovery continues, we may see America's rich and famous wrenching the title back from China's nouveau riche.
Editor:Zhang Rui |Source: CNTV.CN