Watch Video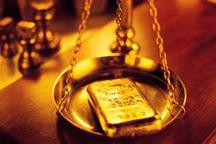 Play Video
Gold has reclaimed its status as a prized alternative to holding currency, hitting levels as high as $1,641 an ounce in recent trading. The rally follows a lull in the precious metal, as traders sold off some of their considerable gains over the last few months. But with ongoing uncertainties about the state of the global economy and concern about the management of the US dollar, gold appears to be shining once again. But there are also warnings in the United States about getting carried away by gold investing.
It's difficult to miss the TV adverts here: the blog postings, the YouTube videos, all promoting the allure of owning.
Savneet Singh, Chief Executive of Gold Bullion International says the 2011 boom has been driven by insecurity in the US and Europe and by rising demand in Asia.
Savneet Singh, CEO of Gold Bullion International said: "In the first half of this year more gold was bought in Asia than the US, particularly India and China. And so as you have these countries growing and allocating more of their wealth to gold, or just growing notionally, you have more gold demand coming from that area."
In the United States much of the interest in gold has been generated by suspicion of Washington's management of the dollar. Republican presidential candidate Ron Paul has actively promoted gold as an alternative currency. The libertarian party, of which he is a member, maintains that gold is an effective way to preserve underlying wealth. Carla Howell, Executive Director, Libertarian Party
Carla Howell, Executive director of Libertarian Party said: "The dollar is worth less. Gold hasn't devalued against oil, the dollar has dramatically. And that's a function of the government's printing money and taking the wealth of people holding assets based on the US dollar."
The price of gold is currently above $1600 an ounce, which represents a 17% rise from a year ago and a 163% rise from five years ago. But it's come down from a high of almost $1900 back in August of last year. Savneet Singh says he doesn't think gold itself is in a bubble and believes it will maintain its value in 2012.
Singh said: "Whenever there's been a really big bubble, whether it's tech stocks or sub-prime mortgages you had unlimited supply. So you can't create it out of thin air, so it's harder to have a bubble.
Last year The Financial Industry Regulatory Authority issued a warning to investors to be skeptical of some claims related to investments like mining companies and advises people to thoroughly research any firm offering gold products.
Reporter: "There's also a warning from this industry regulator not to use gold stocks as a hedge against inflation or economic uncertainty - and to avoid scare tactics which may push an investor into making a hasty decision."
Editor:Zhang Rui |Source: CNTV.CN