Watch Video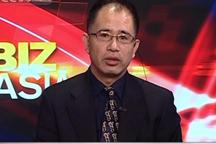 Play Video
For more on Kodak's bankruptcy protection, Let's talk to Liu Baocheng, Professor Liu, thanks for joining us!
Q1. First of all, let's talk about the reasons WHY this has happened. Can we blame this on Kodak's corporate strategy and operations, or is it an enviable fate that faces the entire industry?
Q2. Of course, Kodak also has a presence in China - it's got around 5,000 employees here. What does this mean for the company's operations here? And I guess my broader question is, what does this mean for others in the film photography space - the likes of Fujifilm for example?
Editor:Zhang Rui |Source: CNTV.CN