Watch Video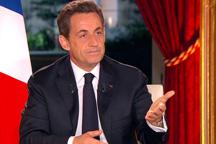 Play Video
On Sunday, French President Nicolas Sarkozy and his conservative government announced a hike in the consumption tax, or the V-A-T, as well as a 0.1 percent tax on financial transactions set to take effect in August.
The increase aims to lower the country's fiscal deficit as well as the salary expense of French companies, which hopefully will make their products more competitive on the global stage.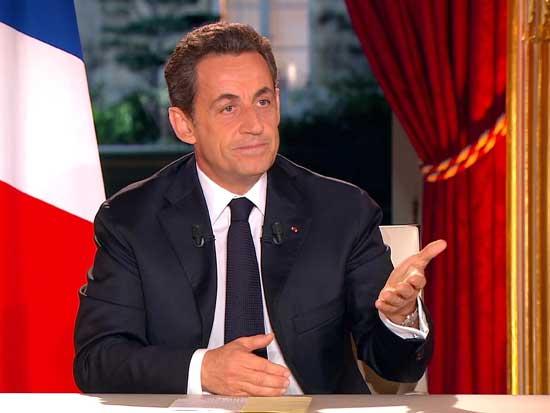 France's President Nicolas Sarkozy, seen in this still image from video, as he
appears on French national TV in Paris, Jan. 28, 2012. Sarkozy was expected to
announce new economic reforms to creat more jobs.
France's jobless claims are at their highest since September of 1999. The country is looking for an answer to reignite its industrial base and boost its work force. Their solution, as proposed on Sunday by French President Nicolas Sarkozy, is an increase in the value-added-tax by 1.6 percent and levying a 0.1 percent tax on financial transactions.
Sarkozy said: "The need we have to pay off our debts, to reduce our spending, to increase our competitiveness - credit rating agencies or not - is clearly there"
The government plans to use the increase in tax revenues to help finance a cut in payroll charges paid by employers, thereby lowering the high cost of labor in France and making French products more competitive. The new revenues will also help in reducing the country's large deficit.
Critics say, the brunt of the increase will unfairly be shouldered by lower wage earners - but Sarkozy argues that this is the only "credible solution" .
Sarkozy said: "I am convinced that this decision we are taking (increasing the VAT) will save jobs and it's the only credible answer to the end of out-sourcing. France is drained of its industrial blood. We must stop that."
Polls show the higher tax to be unpopular and with presidential elections set to take place in April and May, Sarkozy is willing to gamble, that in the end, the French will support a leader that makes tough choices to jolt France out of its lackluster growth and high joblessness.
Editor:Zhang Rui |Source: CNTV.CN