Watch Video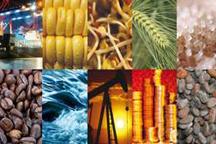 Play Video
Due to that CPI reading, futures slipped today on the Shanghai Exchange. Faster than expected inflation is dashing investor hopes that China will ease monetary policy any time soon.
China's higher than expected CPI, 4.5 percent for January, weighed heavy on China's futures market Thursday, sending prices down across the board. The most traded April copper contract on the Shanghai Futures Exchange fell 0.41 percent to 61,140 yuan a ton. And the steel index also fell as appetite for iron ore is expected to suffer. Experts say commodity prices are likely to fall further.
Fu Peng, chief macro economist of China Galaxy Futures Company Ltd. said: "Commodity futures are closely linked with liquidity. The lower expectation for more liquidity to be released into the market has led to a drop in the commodity futures market. It's possible that, for a period of time, prices will come down from its current high levels."
Before January's inflation reading, many industry insiders were hoping the PBOC would further loosen its monetary policy in February. Now, they say, that's unlikely.
Fu said: "It's obvious now the POBC won't change its monetary policy. It's not possible to adopt any measures to loosen the policy on large scale, but might carry out micro adjustments, such as a market buyback operation."
However, Fu Peng is optimistic about China's economy, nothing that previous economic data shows the economy is landing softly.
Fu said: "It's shown soft landing of the economy, and there is no sign China's economy is going down, so there is no need for central bank to change its policy."
Reporter: "The CPI figure has certainly surprised the market, sending the commodity futures down. This represents a somewhat disappointed market expectation on the country's economy in the short term."
Editor:Zhang Rui |Source: CNTV.CN