Watch Video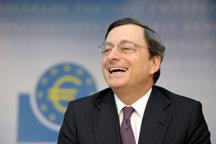 Play Video
European Central Bank and Bank of England just announced their rate decisions.
The ECB has held its benchmark rate, ahead of a major funding operation this month. The move is in line with market expectations and in an effort to help the debt-ridden Greek economy.
The Bank of England has vote to inject another 50 billion pounds in additional quantitative easing to shore up a stuttering recovery, despite signs the country may have avoided slipping back into recession.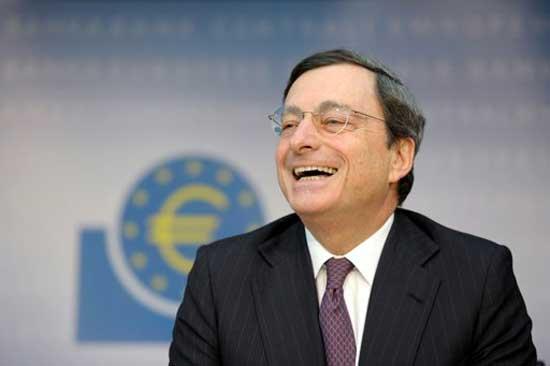 The President of the European Central Bank , Mario Draghi, laughs during a press conference in
Frankfurt, central Germany, Thursday Feb. 9, 2012.
Also, the BOE left its key interest rates on unchanged at the record low of half a percent. The bank, in its statement said that although recent business surveys have painted a more positive picture and asset prices have risen, it remains concerned about the indebtedness of other euro area countries.
With unlimited central bank liquidity, the ECB has pushed overnight market rates well below its main refinancing rate and its deposit rate, currently at 0.25 percent, acts as a floor for money markets.
But with the threat of a Greek insolvency casting a long shadow across the euro zone, the ECB will not go as far as some economists and declare the crisis over, even if the worst does turn out to be in the rearview mirror.
The risks have not disappeared and thus the ECB is seen revealing little about its plans regarding Greece and the 50 billion euros worth of Greek government debt it holds.
Meanwhile, the ECB could choose to feed the markets some details on the impact of changes to the collateral it accepts in return for access to its fund.
Editor:Zhang Rui |Source: CNTV.CN