Watch Video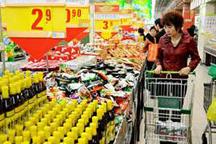 Play Video
Fresh inflation figures from China, CPI came in higher than expected, pushed up by higher food prices. But, what comes early also goes early. Analysts say those higher figures are due to the Lunar New Year Holiday, and will ease in February.
The Consumer Price Index, the main gauge for inflation, accelerated 4.5 percent on a yearly basis in the first month of 2012, up from December's 4.1 percent. That's a little higher compared to the 4 percent market expectation, and marks a three-month high.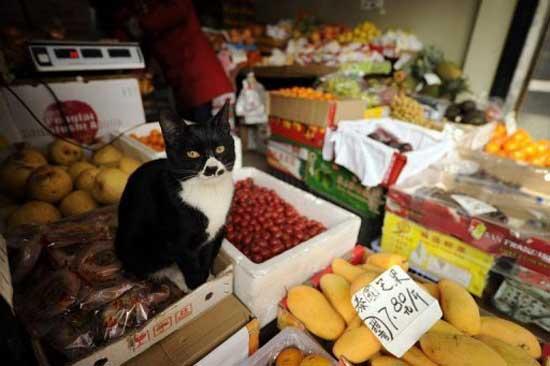 A cat sits on fruit for sale in a shop in Shanghai. China's annual inflation rate hit 4.5
percent in January, the highest level in three months, official data showed Thursday.
Analysts say it was mainly boosted by the Lunar New Year, when consumers ramped up spending.
But economists predict inflation for the rest of the year will be lower.
Professor Huo Deming from Peking University said: "Chinese New Year fell in January, so the CPI is a little high. But for the whole year, prices should gain less than 3 percent."
Others say there're still uncertainties as to whether inflationary pressures have eased for the long run.
Liu Yuanchun, deputy dean of School of Economics, Renmin University said: "One uncertain factor is the political situation in Iran, as it may drive up oil prices. Another uncertainty lies in China's agricultural sector. If the international economy improves and there's more liquidity in the market, commodity prices may rise again."
Meanwhile, the Producer Price Index, a measurement of wholesale inflation, gained an annual 0.7 percent, lower than projected. That's also the lowest level in 26 months. Economists say the figure underscores potential downside risks for companies, as the deteriorating global backdrop knocks demand for goods from the factories of the world's second-largest economy.
Editor:Zhang Rui |Source: CNTV.CN