Watch Video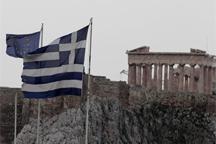 Play Video
And the biggest threat in Europe at the moment is a messy Greek default, which is inching ever closer. Yet another crucial meeting between Greece's Prime Minister and debt inspectors ended early on Thursday with no definite results.
As he left the meeting, Greek Finance Minister Evangelos Venizelos said the main point of contention - cuts in pensions - had not been resolved.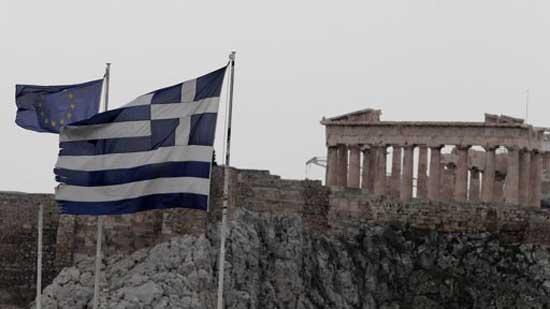 The flags of Greece, right, and European Union flutter from the roof of the Finance Minister at
Athens' main Syntagma square, as in the background is seen the ancient Parthenon temple during
in Athens on Thursday Feb, 9, 2012.
Evangelos Venizelos said: "We leave with the hope that the euro-group meeting will take place and that it will make a positive decision for the new program. The country's survival over the coming years is dependent on the new program and is the completion or not of the PSI (Private Sector Involvement). It will determine whether the country, in fact, will remain in the eurozone or whether its place in Europe will be endangered."
Venizelos had hoped to present to his fellow eurozone finance ministers in Brussels a fully-fledged deal on a new bailout plan, including a commitment for 3.3 billion euros in budget cuts this year.
A spokesman for the socialist PASOK party said disagreement over pension reform had been the stumbling block. Prime Minister Lucas Papademos said earlier he hoped the party leaders could sort out their differences before euro zone finance ministers meet at 1700 GMT.
Before then, all eyes will be on what the ECB is willing to do to help Greece at its monthly policy meeting.
Editor:Zhang Rui |Source: CNTV.CN