Watch Video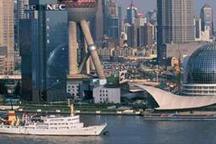 Play Video
Today was inflation, and tomorrow we'll get foreign trade figures. Most analysts are bracing for further signs of a slowdown in the Chinese economy, but officials say the momentum will continue in the year ahead.
The CPI acceleration of 4.5 percent in January snaps a 5-month easing streak. Sheng Laiyun, spokesman of the country's statistics agency, says China should maintain cautious about its inflation situation.
Sheng Laiyun, spokesman for National Bureau of Statistics said: "The causes of inflation have not been completely warded off. Imported inflationary pressure is still mounting. We should also pay attention to the impact of surging costs."
January's foreign trade figure will be released Friday, and it's predicted to have grown at a much slower pace, due to grim export prospects.
But Shen Danyang, spokesman with the Ministry of Commerce, is optimistic about China's foreign trade growth outlook. Shen said: "We are glad to see that our exports have transformed from quantity to quality-oriented. And we are also glad to see that our reliance on the traditional market is easing. The European and US markets are becoming weak, but we still have 60 percent market shares in other countries. And market shares are climbing."
China's foreign trade grew 22.5 percent last year, far higher than global trade growth of 6.5 percent.
Li Pumin, spokesman at the National Development and Reform Commission, says China's economy will still maintain steady growth just like last year. Li said: "Some international organizations predicted that the world economy would grow at a pace of 2.6 percent last year. And compared with this growth rate, China's economy had expanded two times faster than the world. "
Despite the International Monetary Fund lowering its growth forecast for China, to 8.25 percent in 2012, Chinese officials believe the urbanization and industrialization of the country will inject great momentum into 2012.
Editor:Zhang Rui |Source: CNTV.CN