Watch Video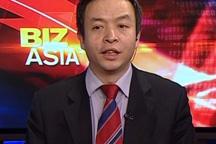 Play Video
For more on what the latest NDRC announcement might mean for private funds in China, Professor Tao Ran joins us. He is director of the China Center for Public Economics and Governance, at Renmin University.
Q1: How can we understand the relation of private investment in China to the government and state-owned enterprises? Is it a trade-off -- one successful only at the expense of the other -- or can both prosper?
Q2: At the same time, there have been obstacles for private investment in China. What can be done to smooth its development?
Q3: What's your outlook? If you had to pick a few sectors that will benefit from private investment going forward, which would they be?
Editor:Bai Yang |Source: CNTV.CN