Watch Video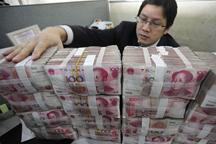 Play Video
Small and medium-sized enterprises suffered most during last year's credit crunch. Unable to secure funding from big banks, they turned to private lenders. At the start of this year's NPC and CPPCC sessions, the government said it would expand this type of lending.
Low deposit rates, real estate restrictions and poorly performing stocks markets over the last few years have left Chinese investors with few options. During last year's credit crunch, many individuals lent money directly to small businesses who couldn't secure loans from the bigger banks. Some experts say it's time to legalize these types of loans.
Ding Yifan, deputy director of Development Research Center, Institute of World Development said: "Chinese private capital is huge, some over trillions of RMB there. So if we don't create some channels allowing them to join some interesting projects, they will lead to everywhere to create bubbles. "
Small and medium sized companies were hit particularly hard by the credit crunch, as they had more difficulty securing loans from the big banks.
Reporter: "In China, 99 percent of companies are small-to-medium sized. They contribute 60% to GDP growth, over half to tax income, and some 80 percent to the country's employment. And yet majority of these companies have never been able to borrow money from big banks. Is it because they have higher risks, or any other reason? "
Ding said: "They are not interested in making small loans, those small-to-medium companies are very dynamic, but they can not find appropriate financing. "
But, Minsheng Bank, a commercial bank that is 90 percent privately owned, does loan to smaller companies and believes they are good investments.
Dong Wenbiao, board chairman of China Minsheng Banking Corporation said: "We have serviced 460 thousand small businesses, and made total loans over 600 billion RMB. The bad loan ratio is less than 0.1 percent. "
Dong said: "I think government should give more support to private capital to enter the banking sector. It can solve many problems, such as improving structure and competence, so it could increase competition in the sector. It could also reduce corruption. And also it can improve professionalism."
Dong thinks the best way for private entities to enter the banking business is to join forces with smaller banks such as city commercial banks.
Editor:Zhang Rui |Source: CNTV.CN