Watch Video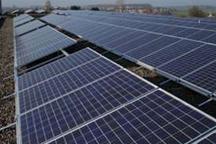 Play Video
Foreign new energy firms have welcomed the Chinese government's recently announced plan to boost the use of new energy as part of its efforts to go green and meet the country's growing domestic demand.
For the Twelfth Five-Year Plan, China has proposed to increase the consumption of renewable energy and other measures such as the creation of assessments for the regions, which must each meet a certain percentage of energy from clean sources.
Some entrepreneurs working in China say advances in the field of renewable energy have been positive and they hope the future will be even more promising.
Juan Ignacio Motiloa, CEO of Gamesa China said: "For us it's very positive, we realize that China is committed to clean energy, China continues to promote renewable energy and in areas like wind energy, it is most crucial because it can compete with traditional energy sources like coal."
Others, like the director of Solarig in China, Jesus Castillo, says the best times for renewable energy companies have yet to come.
Jesus Castillo said: "The truth is that our experience in the industrial sector and also in the energy production sector has been very positive. In addition, our collaboration with our partner is extraordinary."
Some areas like the Xinjiang Uygur Autonomous Region in western China, and others in the Northeast, such as Liaoning, Jilin and Heilongjiang, are the target of numerous projects to install solar and wind parks, to meet the set objectives. These projects carried out largely by joint ventures are welcomed by entrepreneurs.
Related stories
Editor:Zhang Rui |Source: CNTV.CN