Watch Video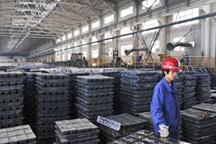 Play Video
It's been a rough few years for Chinese companies listed in the US. They've come under fire for accounting irregularities, fraud allegations, and unfounded rumors. In some cases, scandals were revealed, but in others, no evidence was brought against accused firms. Yet, a number of US listed Chinese firms continue to come under pressure from speculation. Now, one Chinese company is fighting back, bringing a lawsuit against the firms that it says spread false information in order to profit from short positions.
Silvercorp Metals, a Chinese silver miner, has filed a lawsuit against 11 US companies and individuals.
It accuses them of spreading "false, defamatory and fraudulent" reports about Silvercorp on the Internet and in letters to the media and regulators, aimed at driving down the stock price to profit from their short positions.
Feng Rui, director, chairman & CEO of Silvercorp Metals Inc. said: "I object those reports since they are not based on the truth. We have also filed a complaint with the FBI and SEC."
Silvercorp was listed on the New York Stocks Exchange in 2008, and was praised by Forbes in 2009 as one of the best performers among U.S. listed Chinese companies.
But last September, a four volume report by a U.S. investment company accused Silvercorp of reporting 40% more than its real output, and said the company lied about the quality of its ore. Immediately following the report, Silvercorp's market value plunged by 200 million US dollars.
Liu Jingde, deputy general manager of R&D Center, Cinda Securities Company Ltd. said: "Institutional investors were short selling, with stock price going down. Turnover grew, by more than 10 times - only institutional investors can have that big an impact."
No date has been set yet for the trial. Meantime, the share prices of other Chinese companies listed in the US continue to come under pressure. In 2010, 50 out of 55 U.S. listed Chinese companies were trading lower than their offering prices. In 2011, that figure rose to 90 percent.
Editor:Zhang Rui |Source: CNTV.CN