Watch Video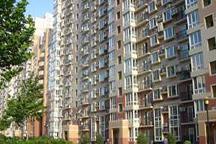 Play Video
Beijing's real estate sector is also seeing signs of picking up, as sentiment warms and buyers take advantage of price cuts and promotions from developers.
Beijing's property market is enjoying a springtime boom with home sales surging in March. Two major reasons: price cuts and discounted mortgages.
With the central government's tightening measures still firmly in place, developers have slashed prices to entice customers. Commercial banks are offering as much as a 15 percent discount on the interest rate of first home mortgages.
Hu Jinghui, vice president of B. A. Consulting & WWW.5I5J.com said, "Enticed by price cuts and discounted mortgages, first-home buyers, especially those born post 80s who are preparing to get married, have leaped into action. That led to booming sales in March."
Last month, about 8000 new homes were traded, up nearly 47 percent over February. It was also the highest in more than half a year. Prices were nearly flat.
Despite the slight respite, Beijing's home supply still exceeds demand. As such, analysts say home prices will continue their downward trend.
Hu said, "This year, Beijing's property market will put about 500,000 units on the market. But the demand will be around 200,000. The discrepancy is still huge, so I think home prices are likely to drop further."
Taking a look at the first quarter as whole, the capital's real estate industry is bleak. For the three month period, new property transactions fell to a four-year low of 18,000 units.
Editor:Zhang Rui |Source: CNTV.CN