Watch Video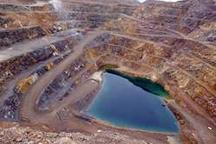 Play Video
As global trade frictions continue over China's rare earths exports, China has set up an industrial association in a bid to streamline the sector's development.
Experts say the new rare earths association could help with efforts to cope with international trade frictions and push the development of the industry.
The Association of China's Rare Earths Industry is comprised of over 140 companies. It aims to help corporations to follow production plans, increase ecological restoration and environmental protection, and form a pricing system. Additionally, the association will help the government to draw up related development plans, policies and rules for the industry.
Su Bo, vice minster of China Ministry of Industry & IT said, "The association will provide crucial support to the study of environmental pollution controls, push technology upgrades and improve the protection of the rare earths industry."
Meanwhile, the ministry notes that strengthening the management of the rare earths industry is part of efforts to transform the China's overall raw materials sector, as it still faces many challenges. For example, environmental restoration efforts still lag far behind the development of mining rare earth minerals.
Su said, "About 60 percent of resources are recycled in state-owned companies. But the portion for unregulated companies only stands at 5 percent. That's quite a waste. It's also the reason we're implementing stricter management over the rare earths industry."
Currently in south China's Jiangxi Province, a private company is cooperating with two state-owned companies to develop rare earth minerals. They're exploring relationships with international clients while improving their technology innovation. The ministry says it's a good example of positive development in the industry.
Editor:Zhang Rui |Source: CNTV.CN