Watch Video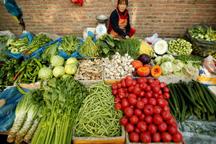 Play Video
Pork price, which has been a major driver of high inflation, dropped for nine consecutive weeks in the first quarter. And vegetables become the new driving force behind the food price surges. In the meantime, some major Chinese producers of cooking oil recently announced a new round of price hikes.
Chinese cooking oil producers Arawana and Fulinmen announced last week that they would raise the retail price of peanut and canola oils by an average of 8 percent over the next three to four weeks. And in many cities across the country, cooking oil prices have already increased.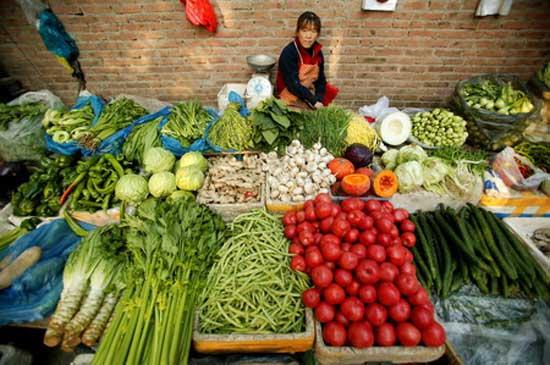 A vendor sells vegetables at a street-side market in Beijing.
Grain & oil wholesaler in Guangdong said, "When we purchased cooking oil the day before yesterday, the price has increased from 100 yuan per bottle to 110 yuan."
Experts point to higher fuel prices and labor costs as the main reasons.
Hua Tao, president of Shenzhen Franchise Association said, "The new round of price hikes was caused by the growing costs. So the prices may not fall in the short term, and may even lead to increasing prices of other goods."
The latest CPI reading shows that vegetable prices surged 20.5 percent in March from a year earlier. Vegetables such as celery and cabbage became especially more expensive as dealers spent more on their own purchase costs.
Vegetable retailer in Beijing said, "We purchase one truck of vegetables each day, but have to spend 4 thousand yuan more than last year."
Despite the overall price rise, some vegetables such as onions are seeing lower prices AND lower sales. Insiders say farmers increased their supply by too much, and now demand has tapered off. They suggest better guidance from related governmental departments.
Related stories
Editor:Zhang Rui |Source: CNTV.CN