Watch Video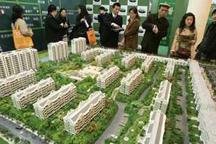 Play Video
Home prices in most major Chinese cities may be continuing their downward trend, but sales are going the other way as buyers are enticed by deeper discounts from property developers and the government relaxes policies for first-home buyers.
Guangzhou, a major industrial hub on the nation's southern coast, saw new home sales surge nearly 50 percent in March from the previous mont, the highest number of transactions since June of last year. Among the sales, 71 percent were to first-home buyers.
Home sales in Guangzhou surged 46 percent in March. Some insiders are predicting that the city's sluggish property market is turning a corner.
Data also indicates that home prices in Guangzhou dropped at a slower pace than seen in other major Chinese cities. The average price of new homes stood at 11,300 yuan per square meter, down less than a hundred yuan compared with February. Meanwhile, the average price for pre-owned homes increased 4.2 percent month on month. Analyst say, the easing of policies for first-home buyers is behind the rebound.
Han Shitong, researcher of Public Economy Institute of Peking University said, "To start with, mortgages are easier for first-home buyers to get, and then, there are also discounts offered on homes. It has a double impact on home prices. Mortgages drop, while home prices also decline, so residents are enticed to buy."
But does it mean the property market is finally picking up? According to Han, that remains to be seen.
Editor:Zhang Rui |Source: CNTV.CN