Watch Video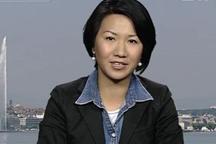 Play Video
The global trade dispute over China's rare earth exports is ongoing. China is in negotiations with the US, EU and Japan in Geneva on Wednesday, over export restrictions. It comes after the three economic blocks appealed to the WTO in March, claiming China's restrictions are in violation of WTO rules.Full story >>
Our reporter, Liu Xin, is in Geneva following the negotiations. She joins us now for the latest.
Q1: Liu Xin, what can you tell us so far?
Q2: Obviously, both sides in the meeting are trying to reach an agreement, but if they fail to do so, the WTO will step in. What might we expect from such an investigation?
Related stories
Editor:Zhang Rui |Source: CNTV.CN