Watch Video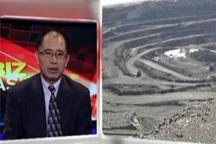 Play Video
A Chinese government official has responded to the dispute, saying that regulations are aimed at protecting the environment and sustaining growth, which are in line with WTO rules. Zhu Hongren, chief engineer for the Ministry of Industry and Information Technology, reiterated that none of the regulations, including production caps, export quota cuts and stricter emission standards, have broken WTO rules. Full story >>
For China's perspective on this issue we're joined by Professor Liu Baocheng from the University of International Business and Economics here in Beijing.
Q1 This issue has been getting a lot of attention in the west, China obviously hopes to achieve a balance between all parties, what exactly are the expectations of major importers' of these rare earths from China? And how can China balance its rare earth reserves and export volumes?
Q2. Regarding the negotiations in Geneva between China and the U.S., EU, and Japan - what do you think is the likely outcome?
Related stories
Editor:Zhang Rui |Source: CNTV.CN