Watch Video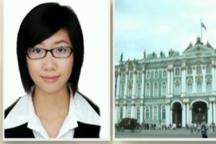 Play Video
Let's turn now to the APEC Ministers Responsible for Trade meeting currently being held in Kazan Russia. Expansion of trade liberalization and investment in the region are closely-watched at this summit. Let's bring in our reporter Weiwei who's in Kazan to update us on what she's hearing at the meeting. Weiwei good of you to join us.
Q1: Now with the eurozone debt crisis flaring up even more, weak data from China and indeed from most of Asia as well, the world needs to look to whatever options it has to stimulate growth so trade and investment liberalization in the APEC region looks more and more crucial where are the ministers placing their priorities at this meeting? What's on top of the agenda?
Q2: Wei Wei, what can we expect from the Chinese delegation in terms of bilateral talks and new business development?
Many thanks. That's Wei Wei from Kazan.
Related stories
Editor:Zhang Rui |Source: CNTV.CN