Watch Video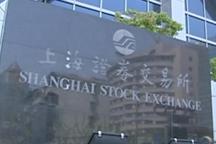 Play Video
Uncertainty has once again clouded the launch of an international trading board on the Shanghai Stock Exchange. The board is a platform on which foreign companies can eventually list in China, but domestic investors have voiced that they're worried about the diversion of liquidity.
Over the weekend we received reports that China is preparing a pilot program that will allow overseas companies to issue yuan-denominated shares in China's A-share market.
The launch of the international trading board has made a comeback on the government's agenda recently. According to the directives released on the Chinese government's website, the world's second-largest economy wants to allow overseas firms to float shares on the country's bourse, in a bid to accelerate the opening up of the financial market. The directives, were drafted by eight government bodies including the NDRC, the central bank, the Ministry of Finance, and were approved by the State Council. However, the securities regulatory commission responded on Monday by saying that the international board is not yet ready.
But China's liquidity-sensitive stock markets still took a hit from the news on Monday due to uncertainty regarding the decision. The benchmarket Shanghai composite Shenzhen Component both opened more than 1 percent lower.
China has been talking about the launch of an international board on the Shanghai Stock Exchange to encourage foreign listings in the past couple of years. A new board was about to be kicked off in the second half of last year, but the move was delayed by the fallout from the euro zone debt crisis.
Editor:Zhang Rui |Source: CNTV.CN