Watch Video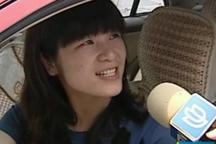 Play Video
Some analysts predict that once fuel prices are revised down, each car owner could save between 20 to 30 Yuan every time they refuel. In anticipation of the drop in prices. Chinese car owners are trying to avoid filling up right now.
Ms. Lai, car owner in Shanghai said, "I heard the fuel prices are going to fall soon, so I try to refuel small amounts every time, just enough for me to use before the prices start to go down. I wish this time, the prices will be much cheaper."
Ms. Zheng, car owner in Shanghai said, "I wish the prices would plunge, as the levels have seriously increased. If the price level returns to a much lower level, it will be such a relief for my budget."
Editor:Zhang Rui |Source: CNTV.CN