Watch Video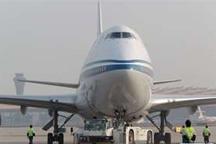 Play Video
Starting on Tuesday, air travellers in China can expect to save a little bit more money on aviation fuel surcharges. The fee cut comes as we see a reduction in fuel costs for airplanes which is partially being passed on to customers.
Travellers flying from Beijing to Shanghai will see their original 150 yuan surcharge cut by 20 yuan. Shorter trips which do not exceed 800 kilometres, will see a savings of 10 yuan from the previous 80 yuan surcharge. The adjustment is set to match the recent decline in aviation kerosene price, which fell 460 yuan per ton, from close to 8,000.
According to China's domestic aviation fee scheme, airlines are supposed to make adjustments if the cost of jet fuel changes above or below 250 yuan per ton.
Editor:Zhang Rui |Source: CNTV.CN