Watch Video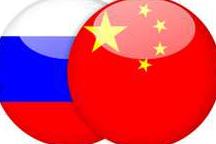 Play Video
For a long time, China and Russia have been trading BASIC industry products of cheaper value. But this has started to change. Since the past couple of years, both countries are trying to shake up the medley of their imports and exports.
Currently, high-tech products make up nearly a third of the total trade volume, and that proportion is growing. While energy remains the core, experts call for more diversity. Let's have a listen.
Professor Wu Dahui with Tsinghua University said, "A big part of the trade works like this --- China sells textiles and machinery products to Russia, and imports raw materials that are mainly crude and natural gas. We should trade more high value-added products. Also, Russia is trying to shift its economy from a resource-oriented one to innovation-oriented. It also plans to develop the far-east area, focusing on agriculture. China has a lot of experience and technologies that may be helpful. We foresee a lot potential opportunities for new cooperation."
Editor:Zhang Rui |Source: CNTV.CN