Watch Video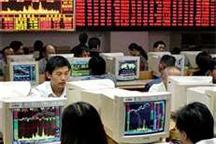 Play Video
Analysts say the CCTV50 Index may also provide investors with better guidance and push listed firms to improve transparency.
The 50 sample stocks on the index only accounts for two percent of the total number of listed A-shares, but these 50 firms account for 36.5% of the total profits and 38.5% of the total dividends of all A-share firms.
Average earnings per share of the 50 stocksstand at over 1 yuan, more than 2.5 times that of all A-shares. During the past 22 months or so, the annual yield of the 50 selected companies was above 16 percent, easingly surpassing the benchmark Shanghai Composite and Shenzhen Components.
Analysts are expecting high returns with this new index.
Editor:Zhang Rui |Source: CNTV.CN