Watch Video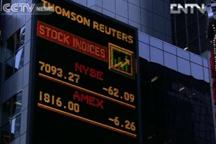 Play Video
Globally, the CCTV 50 Index is of course not the first of its kind. Financial indices have been introduced and developed by media organizations in other countries before.
The first stock market index was the Dow Jones Stock Average. It was created by Charles Dow in 1884 and included a dozen railway companies. 12 years later, the Dow Jones Industrial Average, which covered large industrial companies. For over a century, the index was run by the Wall Street Journal. The Dow Jones indices have since become a day-to-day barometer for the performance of the US stock markets, and are unquestionably among the most influential indices around the globe.
In Europe, the FTSE 100 Index was established in 1984, and is today the measure for companies' performances in the UK and Europe. It is jointly owned by the Financial Times and the London Stock Exchange.
In Asia, the Nikkei 225 Index is the most widely quoted average of Japanese equities. It has been calculated daily by the Japanese economic news agency since 1950. Over the past 60 years or so, the index has been a mirror of the ups and downs of the Japanese economy.
In Singapore, the Straits Times Index was founded in 1966. It tracks the performance of thirty top listed companies. Singapore Press Holdings joins the calculating of the indices. The index is now regarded as the benchmark index for the Singapore stock market.
Editor:Zhang Rui |Source: CNTV.CN