Watch Video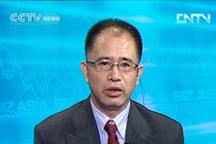 Play Video
It's the largest U-N conference ever to take place in Brazil- the Rio plus 20 is getting underway today. More than 100 heads of state are expected to attend the conference to discuss "sustainable" development. Full story >>
Let's get back to Professor Liu Baocheng to talk now about the Rio+20 Conference.
Q1. After 20 years, the conference goes back to Rio de Janeiro where it was found. As we know, one of this year's main topics is how to build a green economy, so from your point of view, what can China do to achieve this, especially in terms of international coordination?
Many thanks for those insights. That's professor Liu Baocheng from the University of International Business and Economics.
Editor:Zhang Rui |Source: CNTV.CN