Watch Video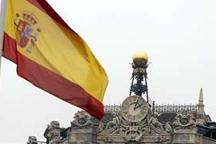 Play Video
Debt-plagued Spain seems to be facing abating external pressures in the wake of the European Union summit last week. Some economists say they already see signs of improvement in the Spanish economy. But problems still exist.
Juan Carlos is an economics professor from the IE Business School in Madrid. He is concerned about unemployment and Spain's deficit. But he also believes the economy could pick up in the second half of the year.
Carlos said, "Spain still faces many problems, including unemployment and an excessive fiscal deficit. But the root issue is the lack of credit. Nothing can be settled without capital. If we can have enough liquidity and continue reforms, if Europe's fiscal integration can be pushed forward and our borrowing costs go down, Spain's economic prospects in the second half of the year will look more positive than in the first half. Spain won't march out of the crisis immediately. But at least we have seen light at the end of the tunnel. "
June in Spain is usually seen as a good month for employment because it marks the beginning of the tourist season. The service and hospitality sectors created most of the new jobs. The number of unemployed people in Spain has fallen by almost 100,000. But despite the fall, Spain's jobless level is still the highest in the euro zone.
The European Union has repeatedly warned Spain could only receive the bailout money if it pushes through with austerity measures and meets deficit targets. And Spain has already taken painful reforms, including raising the consumer tax. These steps may help Spain's economic recovery in the long term, but they put a heavy burden on ordinary citizens.
Spain's troubled banking sector has secured a total of up to 100 billion euros in rescue loans from the European Stability Mechanism.
Editor:Zhang Rui |Source: CNTV.CN