Watch Video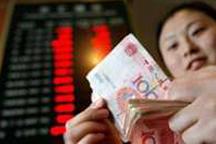 Play Video
A whole range of sectors in China have laid out detailed rules and directions to encourage private investment in seven key sectors. It will allow private companies to invest in sectors traditionally dominated by state-owned firms. Analysts believe this will inject more momentum into the slowing economy.
The new rules will supplement a similar plan that was first unveiled in 2010, but had not been successful. An official from China's top economic planner says more progress has been made this time around.
Luo Guosan, deputy director of investment division, National Development & Reform Commission, said, "Innovations and breakthroughs have been made this time on the methods, ways, and proportions of private investment. We have more clarified regulations."
China's private fixed assets investment nudged up around 27% in the first five months this year. Private investment has accounted for more than 62% of China's total fixed assets investment.
Experts believe a flurry of policies unveiled by the government will inject more momentum for China's economic growth.
Professor Liu Baocheng with Business school of University of International Business & Economics, said, "It's very important that the policy is unveiled at this time when China's economic growth has been slowing down in the first and second quarter as result of world economic recession and the contribution of the state-owned firms also trimmed down."
Despite private investment being allowed in the telecom, energy, transportation, and power sectors, which have for long been dominated by state-owned firms, experts say it still lacks enough applicability and it has not yet specified how to protect the profits of private investment.
Fan Jianping, chief economist of State Information Center. said, "We were expecting the regulations to be specific enough to implement. Obviously, it's not specific enough."
China's fresh push to open up state-controlled industries may look bold but private investors are worrying that it may face more resistance from state firms, as profits will likely be split up as competition becomes fierce.
Related stories
Editor:Zhang Rui |Source: CNTV.CN