Watch Video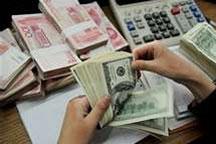 Play Video
The Chinese government is pressing harder than ever before for private capital to flow into industries traditionally occupied by the state. This money is now slowly reaching beyond the glass door of state-owned firms, starting to enter fields such as railway, mining and environment.
Private investors used to love the real estate industry, but this year, they seem to prefer directing their investments into the more concrete assets of the real economy.
Zheng Yonggang, Chairman of The Board of Shanshan Group, said, "Several years ago I really envied those who ran real estate firms, but in my heart I still feel investing into the real economy is more solid, there's a consistent income from it."
From January to May this year, private capital investment into the manufacturing industry jumped by three times. And the trend is expected to be similar in the railway industry, mining as well as environmental protection, as these sectors are now opening up to take advantage of the large money flows.
Zhu Baoliang, Chief Economist of State Information Centre, said, "We have seen some areas, such as the environmental protection field, where private companies are already participating. There are some gradual changes in railway and telecommunication industries too, private firms can enter them now."
Since 2005, the Chinese government has been working on regulations to allow private funds to enter industries which were traditionally occupied by state owned companies. Now that almost 7 years have passed, stakeholders want to see concrete steps and the stepping up of laws to protect investors' rights.
Zhu Baoliang, Chief Economist of State Information Centre, said, "China must set up supporting laws on property rights and a protection system, and avoid double standards, and also issue detailed regulations for different industries."
China's total investment in fixed assets has exceeded 10.9 trillion yuan in the first five months of this year, and private investment has accounted for more than 62 percent of this number. Once private funds can freely flow into the state owned fields, more momentum may be gained for the world's second largest economy.
Related stories
Editor:Zhang Jingya |Source: CNTV.CN