Watch Video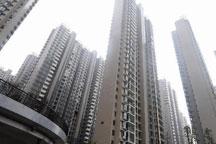 Play Video
China's National Bureau of Statistics released fresh figures on housing prices today. Average home prices fell 1.5 percent in June from the same period last year. Year on year, more cities posted price declines in June. However, month on month, more cities posted gains than those that saw declines, the first time since last year.
The June housing numbers showed that more cities posted year-on-year declines in average housing prices. June had 57 cities posting declines, 2 more compared to May and up from 38 and 46 cities in March and April respectively.
Month-on-month however, the number of cities that saw price increases surpassed the number of cities with price declines. This is the first time since October 2011. 21 cities saw their home prices decrease in June, down from 43 cities in May as well as April, and from 46 cities in March.
The eastern city of Hangzhou led the gain with a 0.6 percent jump from May. Home prices in 1st tier cities like Beijing rose 0.3 percent and while prices in Shanghai and Guangzhou rose 0.2 from a month ago.
Economists say, supportive measures for genuine demand and bearish stock markets have helped boost the pick-up of housing market investment and activity.
Editor:Wang Xiaomei |Source: CNTV.CN