Watch Video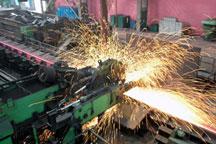 Play Video
Data on Thursday also showed China's PPI sliding for five months in a row, indicating shrinking demand from both home and abroad. The implications are far-stretching, and also mean that steel and coal companies are facing a difficult time.
Their profits are dropping heavily according to the China Iron and Steel association, profits of large and medium sized steel companies fell by 96-percent in the first half of the year, some of them have suspended their production or even shut down.
Depression is prevailing in the steel market. At the largest steel trading center in Beijing, there's hardly a sign of business. Various steel products are laying on the ground, some of them rusted. This scene forms a sharp contrast with previous heydays, when buyers had to queue up for products. Sellers in the market say such a situation has lasted for more than half a year now, while steel price fell continuously.
Ma Tengfei, steel dealer of Baiziwan Steel Market, said, "The price has dropped 1400 yuan per ton since last November. In particular, these two weeks have seen prices falling sharply, and our sales have dived by 30 to 40 percent."
Due to dropping sales and prices, some steel makers have suspended their production either entirely or partly.
Ma Tengfei said, "Several steel producers I know have shut down because of excessive stockpiles."
Life for coal producers is not easy either. But what is more optimistic than the steel sector, is that coal prices have stopped dropping this week.
Huang Longsheng, director of Pricing Development of Qianghuangdao Coal Trading Center, said, "There's little room for further price drops as the price of thermal coal has already fallen so much. And increasing demand for electricity in summer has also boosted coal sales recently."
Analysts have attributed the shrinking demand and plummeting prices for steel, coal and cement to the moderating economic growth. Furthermore, overcapacity in such industries have also squeezed profits.
Editor:Wang Xiaomei |Source: CCTV.com