Watch Video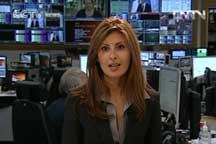 Play Video
For the latest in Europe, we're joined by Maryam Behmard in London.
Q1: Let's start with the positive news first, today's Italian bond auction saw solid demand for longer term debt. Given the yields we're seeing now, what can we expect from the ECB on September 6th? Could a rate cut, or bond purchases be on the cards?
Q2: Italian Prime Minister Mario Monti is still pushing for a banking licence for the permanent bailout fund. Why are Germany and the ECB adamantly opposed to this, would it not in fact reinstate investor confidence to buy more EU government bonds?
Q3: European markets have been largely disettled, same here in Asia really, ahead of the Jackson Hole symposium. If we DON'T get another round of QE from Bernanke, will that put more pressure on the ECB to ease next week?
Thanks for joining us. That's Maryam Behmard in London.
Editor:Wang Xiaomei |Source: CCTV.com