Watch Video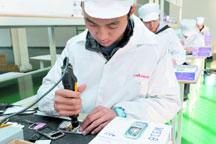 Play Video
China is seeking to play a more active role in shaping global investment rules. This is according to a senior Chinese commerce official. One of the goals is to address the rising protectionism and investment conflicts Chinese firms are confronting when expanding abroad.
Speaking at an on-going commerce law conference in Beijing, Chong Quan, a senior trade representative with the Chinese commerce ministry, says the government will try to play a more active role in formulating international investment rules. His words come as Chinese enterprises are confronted with a rise in investment barriers in their overseas expansion.
Chong Quan said, "Talks regarding a China-US investment agreement are underway. In the meantime, China is actively engaging in multi-lateral negotiations and is trying to get more of a say in the global arena."
Chong says a cold war mentality has also contributed to the rising investment conflicts.
Chong Quan said, "Some countries still have a cold war mentality toward investments from Chinese firms, especially state-owned ones. With little knowledge of the fact, they would jump to arbitrary conclusions that Chinese firms have affected their national security."
Chong also says the global trade rules have already taken shape, while investment rules are still at an embryo stage. In addition, investments made in sensitive fields particularly can easily lead to political and security concerns.
Related stories
Editor:Wang Xiaomei |Source: CCTV.com