Watch Video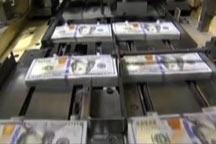 Play Video
By CCTV correspondent Daniel Ryntjes
The fiscal crisis has been averted for now, but U.S. policymakers face a series of predictably bruising political battles over the next few months, over the nation's budget deficit problems. The problem is, the hard-fought fiscal crisis deal only dealt with the tax side of the equation and not spending reductions. These will have to be addressed soon.
President Obama cut short his Hawaii vacation to deal with the last-minute frenzy of fiscal cliff talks in Washington. Now he's on his way back to his home state, after agreement was reached on taxation.
But the fight over spending is now heating up. The US Treasury expects to run out of ways to avoid default without Congress raising the debt ceiling by the end of February. Republicans want to use the authorization of raising the debt ceiling as a way to force Democrats to make painful cuts to health care and other social spending.
Dean Baker, Co-Director of the Center For Economic and Policy Research, said, "I think at the end of the day we've seen both sides be prepared to bluster. No one here is crazy, so I think it's a pretty safe bet that they're not actually going to make the US default on its debt."
President Obama says he won't bargain over the debt ceiling as he did in the summer of 2011 when the result was a US debt downgrade.
But if the fight doesn't end there, the focus will be on the automatic across-the-board spending cuts, known as sequestration, which will come into place in late March.
Daniel Hanson from American Enterprise Institute said, "The expansion in entitlements is the thing that's driving. It's the main driver of the deficits and the debt. And until they can get some kind of longer-term compromise about how to tame growth in entitlements, they're not going to really tame the growth of deficits and debts."
Most are now hoping that lawmakers learn the lessons of the past week and consider ways to reach a deal without going down to the wire.
President Obama has himself indicated he's willing to compromise on social spending.
But in the current political environment, you can't bank on the two sides bridging the divide easily, when they remain so far apart on what they consider to be the correct size and role of government.
Editor:Zhou Minxi |Source: CCTV.com