Watch Video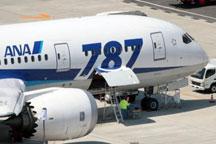 Play Video
Japanese airlines will resume flying grounded Boeing 787s, once they reduce fire risk in problematic batteries. 
After the Japanese government's approval, All Nippon Airways said it will begin test flights of Boeing 787 Dreamliner on Sunday. The company said it will retrain its Dreamliner pilots with 230 test flights. Meanwhile, Japan Airlines says it will start test flight in May, but hasn't fixed the date it aims to return the dreamliner to commercial flights in June.
Japan's Transport Ministry says it would follow the Federal Aviation Administration's recent greenlight for the Beoing 787 Dreamliner.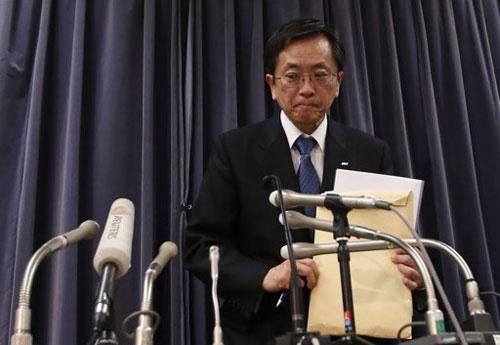 All Nippon Airways (ANA) Co's President Osamu Shinobe leaves a news conference at
the Land, Infrastructure, Transport and Tourism Ministry in Tokyo April 26, 2013.
REUTERS/Issei Kato
"We recognize that there's no problem in the FAA's decision. Therefore, following the issuance of 'airworthiness directive' by the FAA, the government will issue a notification of the directive to Japanese airline companies", said Akihiro Ota, Japanese Transport Minister.
US airlines can now fly Boeing's Dreamliners, provided their battery systems are replaced.
The move puts an end to a three-month ban on the plane, after two lithium-ion batteries overheated on two Dreamliners in separate incidents in January. The FAA's "airworthiness directive" applies just to United Airlines, the only U.S. carrier with the new high-tech jet. But it is expected to be followed by regulators elsewhere.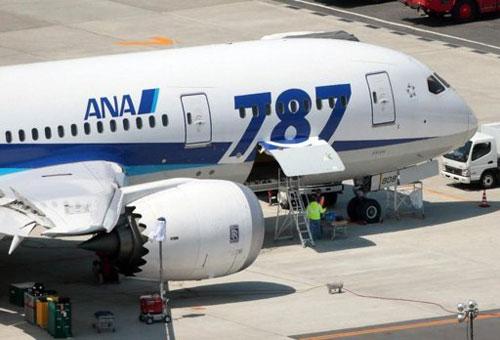 An All Nippon Airways' (ANA) Boeing Co's 787 Dreamliner plane receives restoration
work at Okayama airport in Okayama, western Japan, in this photo taken by Kyodo
April 22, 2013. REUTERS/Kyodo
Related stories
Editor:Zhang Pengfei |Source: CCTV.com