Watch Video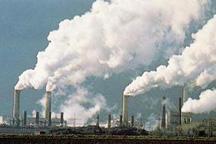 Play Video
The Chinese government said Wednesday it will establish a 1.65 billion U.S. dollar fund to fight air pollution and offer rewards for companies that clean up their operations.
Premier Li Keqiang chaired a State Council executive meeting on Wednesday to give the command concerning China's air pollution. The central government will monitor the total emissions of each province, and take that into consideration for each local government's political achievements.
China will advance energy efficiency, including improving gasoline standards for cars, and eliminate outdated equipment and factories. The government also intends to upgrade grids, and boost the supply of diesel oil and the construction of energy saving buildings.
In the meantime, China will continue to subsidize e-cars. A reliance on heavy industry has caused serious air pollution in major cities, threatening social stability. Some experts are suggesting that China could grant its environment ministry veto powers over high-polluting projects.
Related stories
Editor:Zhang Hao |Source: CCTV.com