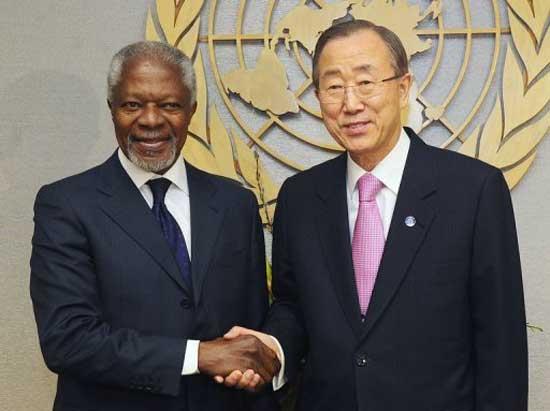 UN Secretary General Ban Ki-Moon (R) meets with new international mediator for Syria, Kofi
Annan, at the United Nations headquarters in New York.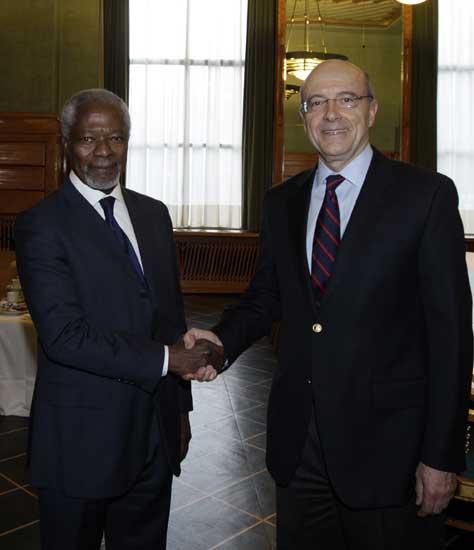 Newly appointed U.N. -Arab League Envoy on Syria Kofi Annan (L) shakes hands
with France's Foreign Minister Alain Juppe before a meeting aside of the 19th
session of the Human Rights Council at the United Nations in Geneva February
27, 2012.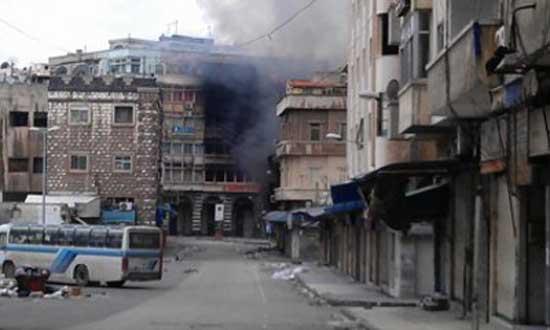 Kofi Annan calls for unified action on Syria.
Related stories
Editor:James |Source: CNTV