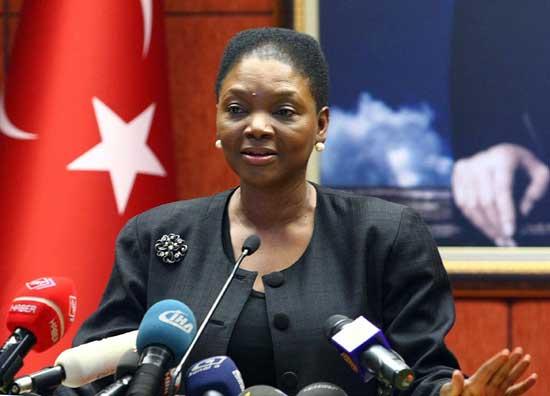 UN humanitarian chief Valerie Amos speaks to reporters in Ankara. Following Amos's
visit to Syria, China offered $2 million of humanitarian aid to improve the
humanitarian conditions in different parts of Syria.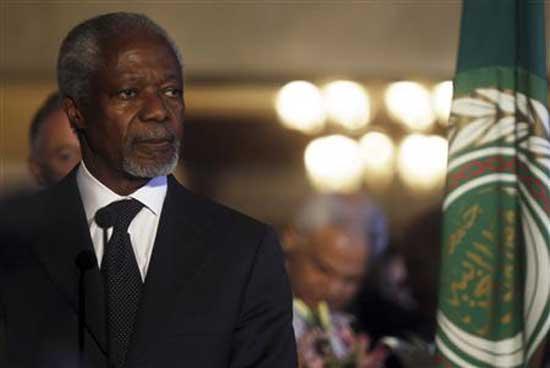 Kofi Annan, the U.N.-Arab League Special Envoy on Syria, attends a news conference
with Arab League Secretary-General Nabil Al Araby at the Arab League headquarters in
Cairo March 8, 2012.
Editor:James |Source: CNTV